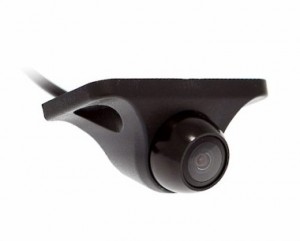 A must for vans, trucks, SUVs or any car with limited rear visibility, like a hatchback or a sports coupe. Our backup camera units are usually of better quality than the factory-installed equipment, if your car/van came with one – you may wish to upgrade!
If you currently don't have a backup camera installed – our backup cameras are durable, car-wash-safe and weatherproof . A great gift for women and men alike! New drivers, seniors – providing an additional layer of comfort and peace of mind.
Superior video quality, low-light performance, features and durability make our rear view cameras a very attractive buy.
Expert installation is available and recommended – our aftermarket backup cameras perform best and last longest when professionally installed.
Ask us for details by clicking here, be sure to let us know what car you're driving, so we can help you pick the best rear view camera for your needs.
Why Install a Rear-View Camera
Most of today's new vehicles have factory installed rear-view cameras that help eliminate the blind spot behind your car.
For older model cars you can now buy an after-market reversing camera to add this safety feature to your vehicle.
Rear-view cameras help you avoid backing in to things and let you see low areas that you can't with your mirrors.  This is  important, especially when there are children playing in the yard or driveway.
The National Highway Traffic Safety Administration estimates that 50 children per week are hit or run over by a vehicle reversing out of a driveway.
Rear-view cameras also help with overall driving safety.  When choosing an after-market rear-view camera you can pick models that:
are wired directly to your car's reverse lights
have a constant power source
What to Consider When Buying a Rear-View Camera
There are 2 types of rear-view cameras:  wired and wireless.
A wired camera transmits using a cable that runs from the camera on your bumper to the monitor inside your car.
Wireless cameras use a wireless transmitter and receiver.
Even though all backup cameras do the same thing there are clear differences in quality and performance.
Camera Quality
Field of View
This refers to the width of the camera's viewing angle.  The wider the view, the more you'll be able to see the area behind and around your rear bumper.
Night Vision
The best rear-view cameras have infrared LEDs you can see what's behind you in the dark.  Without night vision the camera relies on the small amount of light given off by the reverse lights.  In some cases this might not be enough light to see properly.
Interference
This can be a big problem for some wireless cameras.  Some wireless backup camera systems transmit on a 2.4GHz frequency.  Many use an analog signal which is more likely to suffer from interference. The result can be poor image quality.  The interference can come from electronics like Wi-Fi networks, Bluetooth devices and home security systems.
The best wireless backup cameras send using a digital signal which is resistant to interference.
Design
Installation
An important feature of an after-market backup camera is ease of installation.
Wired cameras require professional installation.  Most wireless cameras can be installed by anyone with a power drill, pliers and electrical tape.
Wireless cameras are more expensive due to installation costs.
Range
Installing a rear-view camera with a good wireless range means they:
are more resistant to interference
can be installed in long vehicles like trucks & SUVs
Weatherproofing & Freeze Proof
With our varied climate in Southern Ontario, it's important that the backup camera you buy can withstand the element.
Look for cameras that can be immersed in water for 30 minutes and can hold up under powerful jets of water from all directions.  Look for rating of IPx6 and IPx7.
Monitor Quality
Even though you may be using the monitor to view the images from the rear-view camera, some monitors also have audio & video inputs so you can plug in a DVD player or game system.
If you plan to use the monitor as an entertainment screen, then at minimum you'll want a 5-inch monitor.  Look for a screen that has a horizontal pixel count of at least 400.
As of 2018 rear-view cameras will be mandatory in all vehicles.  Buying an aftermarket backup camera will make reversing less stressful and may help you avoid a tragedy.